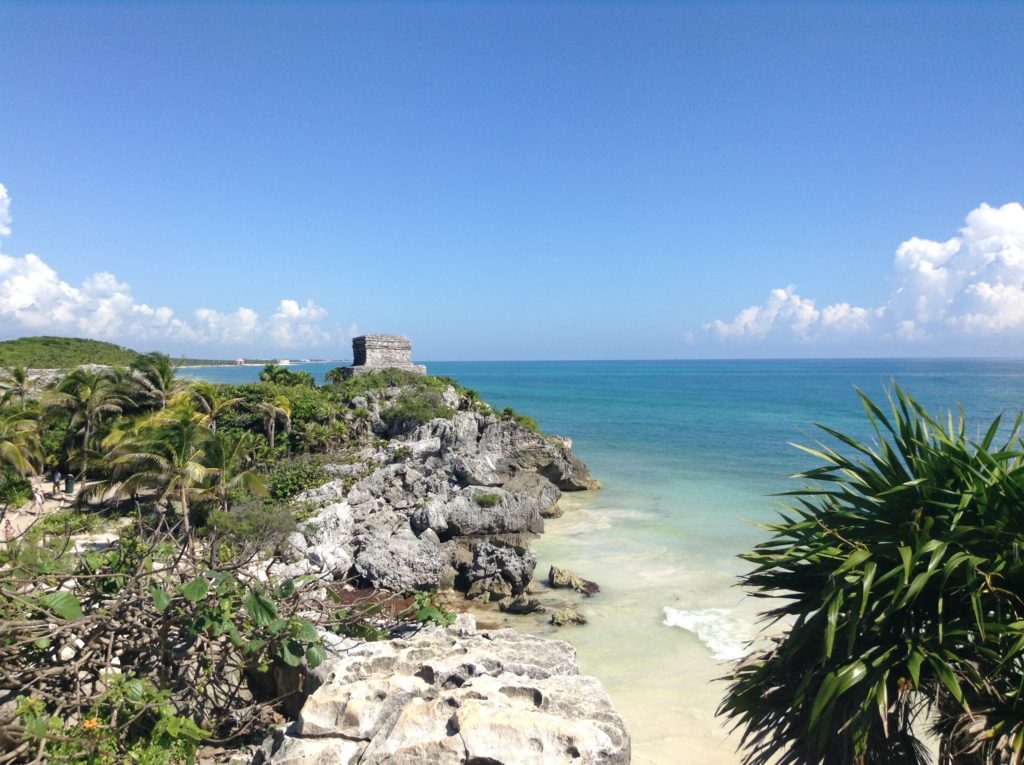 Everything here is so beautiful. Physically I enjoy the breathtaking scenery and sense of peace, but mentally don't. It's so strange. I feel like watching a movie while watching other people having fun. Their excitement, laughing seem to have nothing to do with me. It still seems to be unreal after a year. The wonder of nature can easily put me into tears – why? Why my child has no chance to experience this? Why he can't explore the world? Why I have to take a trip without him? How long can I travel alone without him? David's laughter, only his laughter, reminds me to wipe the tears – this is real, you have to travel without him, because you have other people to take care of in the journey, no matter how painful the journey would be.
Underground river swimming, zipline on ocean, we did a lot of things Joey never had a chance to do. I called out loud Joey's name when I flew down the zipline into the water. "I will get out of hospital and play the zipline at the Cincinnati Museum." Joey's last wish one week before he passed.
Miss him so much. I never think of this question before, but have to face it each moment day and night. What if the person you would die for dies?