Cranes for A Cure is inspired by Joey's love of origami. Cranes for A Cure's mission is to fund pediatric cancer research by selling origami crane strings and mobiles, and to provide origami cranes to pediatric cancer patients.
"The crane in China and Japan is one of the mystical or holy creatures. Paper cranes are traditionally given as a wedding gift and can also be given to a new baby for long life and good luck. Hanging them in one's home is thought to be a powerfully lucky and benevolent charm." Cranes bring hope and uplift spirits.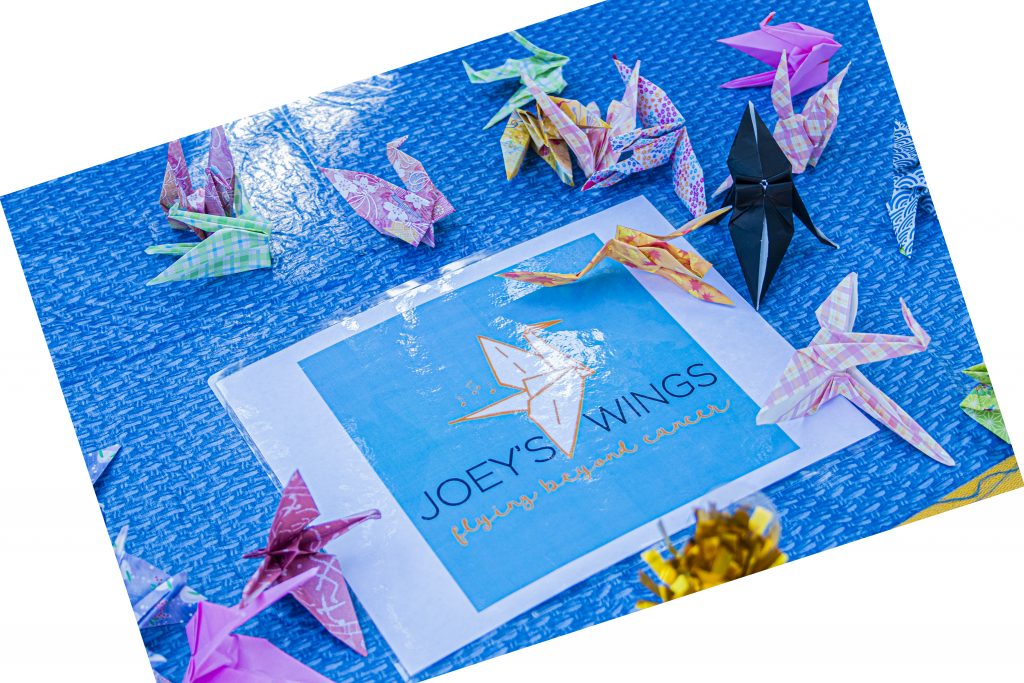 WHY WE FOLD?
WHAT CAN YOU DO TO HELP?
Donate money for supplies.
Donate origami paper, beads, ornaments, etc. You can buy origami paper here.
Send us folded origami cranes! We need a lot of them! We need folded origami cranes made with 6″ and 3″ square paper or the size between them. Preferably, cranes made with pattern paper.

Please keep the cranes folded when sending them. You don't need to open them up. You can send us strings or individual crane. We will put them into beautiful origami mobiles or strings to deliver to children who are fighting cancer or sell them to fundraise!
Send us any origami creation you make!
We can use them as ornament, addition to the crane mobiles.