Ten year old Joey Xu was a 5th grader at Talbot Elementary School in Gainesville, Florida. Joey lived with his mom Kathy, dad Luke, and 3-year-old brother David. Friends and teachers described him as a funny, kind, caring, gentle, and loving boy. Joey was an intellectually gifted student. He was the award winner of Florida Math League contest. He loved all things science and was an avid reader. Joey played the violin in the Alachua County Youth Orchestra. He was also an artist and an origamist. He loved Lego, Minecraft and soccer. Joey's big dream was to one day play the violin in the Carnegie Hall of New York.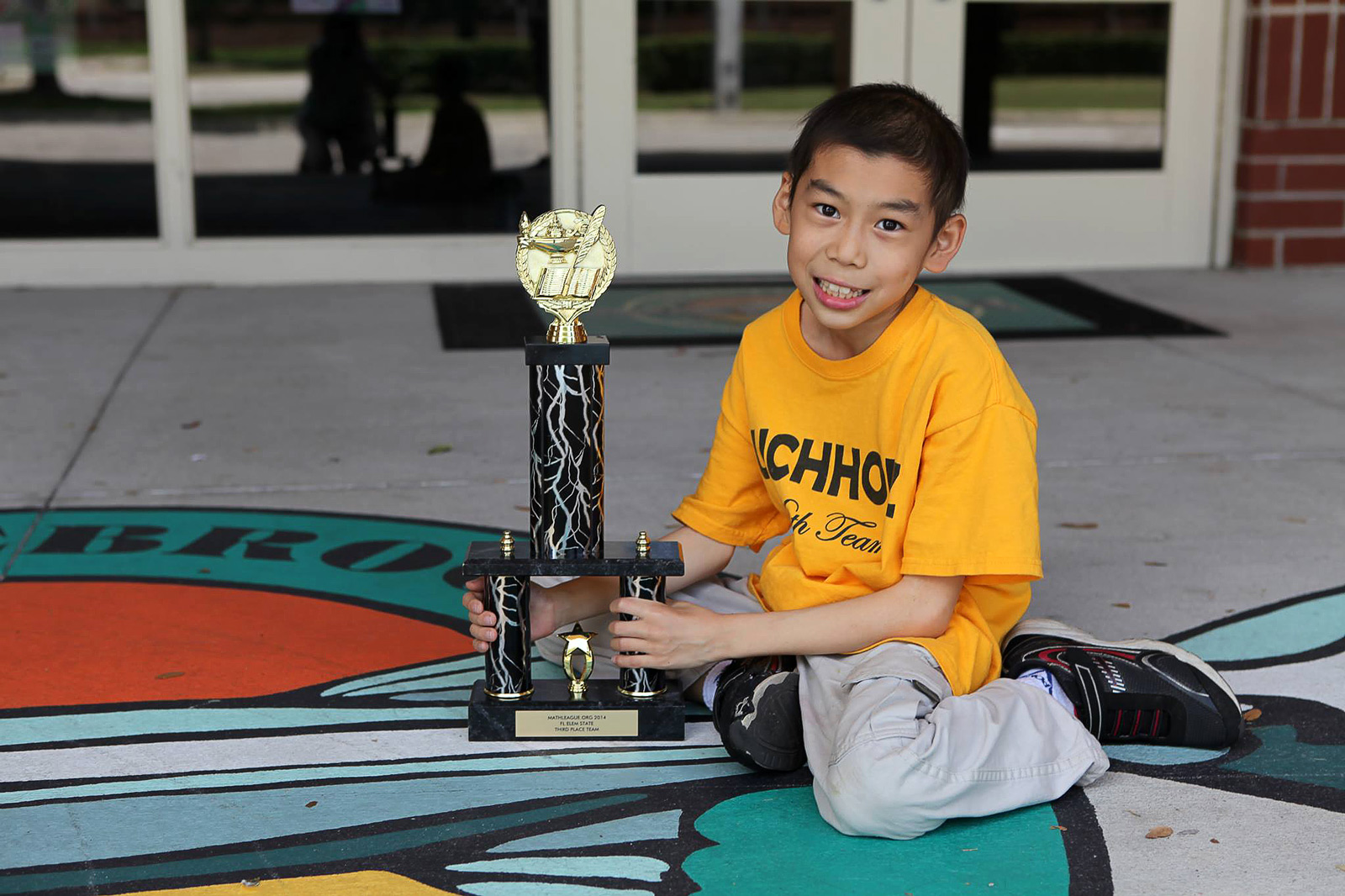 On March 20, 2013, Joey was diagnosed with a rare form of kidney cancer, stage 4 translocation renal cell carcinoma. Upon his diagnosis, the disease had already spread to his abdomen, chest, and neck. Joey's family was desperate as they were told there was no standard treatment for this cancer because of its rarity. The family started to travel all over the country looking for treatment. Joey underwent two major surgeries in Cincinnati Children's Hospital. After that, he tried four different oral chemotherapies and one IV chemotherapy, but his tumors grew more and spread.
The cancer and treatment for it had taken away Joey's precious childhood and the things he enjoyed.
He used to be one of the quickest and most energetic kids on the soccer field. He didn't want to miss a beat, regardless of all of the pain he was in. Joey continued to go to school, although he grew weaker on a daily basis.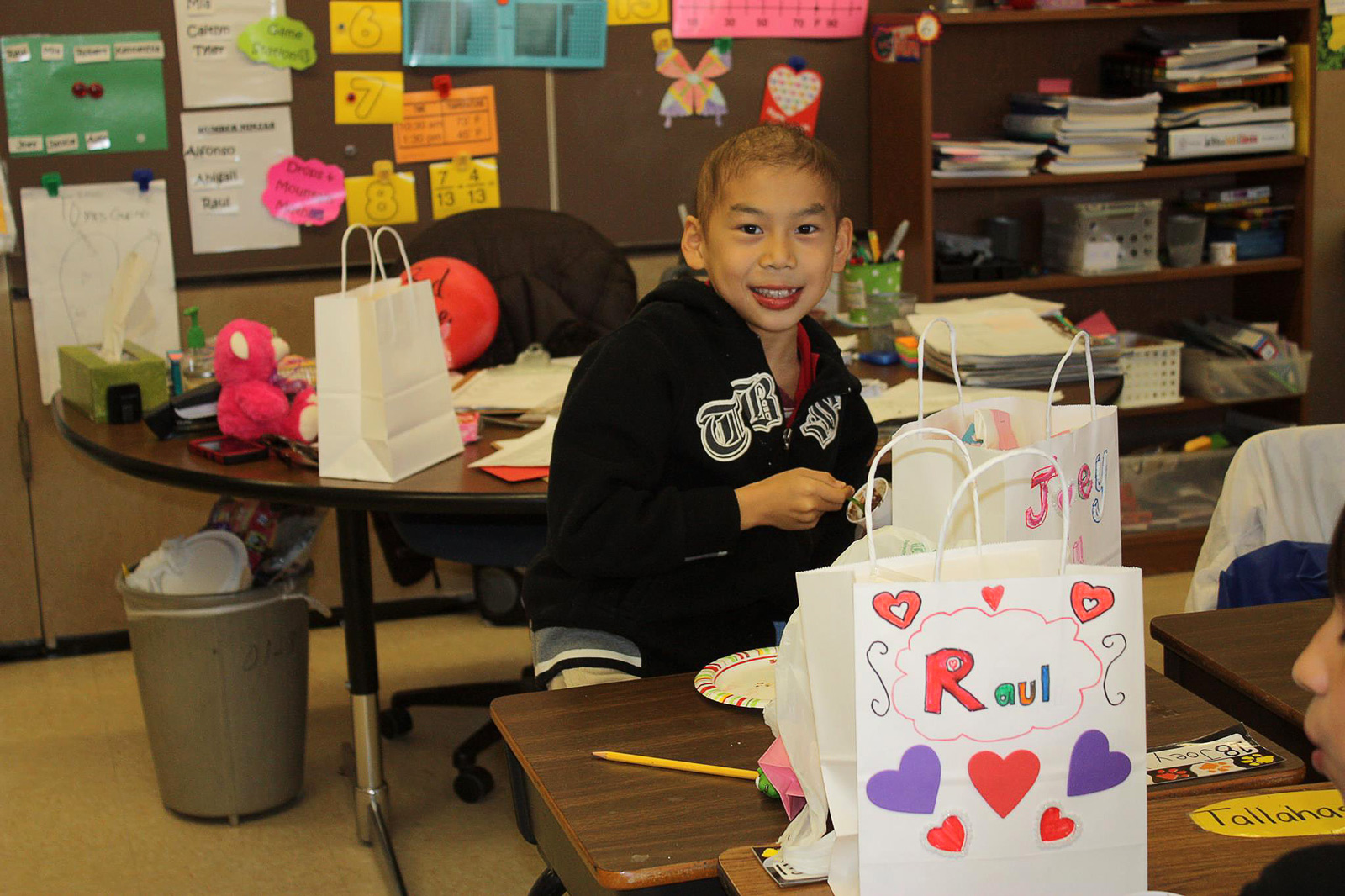 In April 2014, Joey's family started a petition of compassionate use of a new immunotherapy drug called Nivolumab that targets the type of tumors that Joey had (tumors expressing PD-LI). Nivolumab was already in trials and saving the lives of adult cancer patients, however, the pediatric trials were delayed until February 2015.
The aggressive nature of Joey's tumors meant that he couldn't wait that long for access to the drug.
Joey's oncologists at Shands/UF and the Cincinnati Children's Hospital and an immunotherapy specialist at Harvard had determined that his tumors were likely to respond to anti-PD-1/L1 immunotherapy drugs, and his oncologists were willing to oversee compassionate use.
Unfortunately, the petition was not granted by three big drug companies. On September 4th, another immunotherapy drug Keytruda was approved by the FDA with adult melanoma patients. Joey started the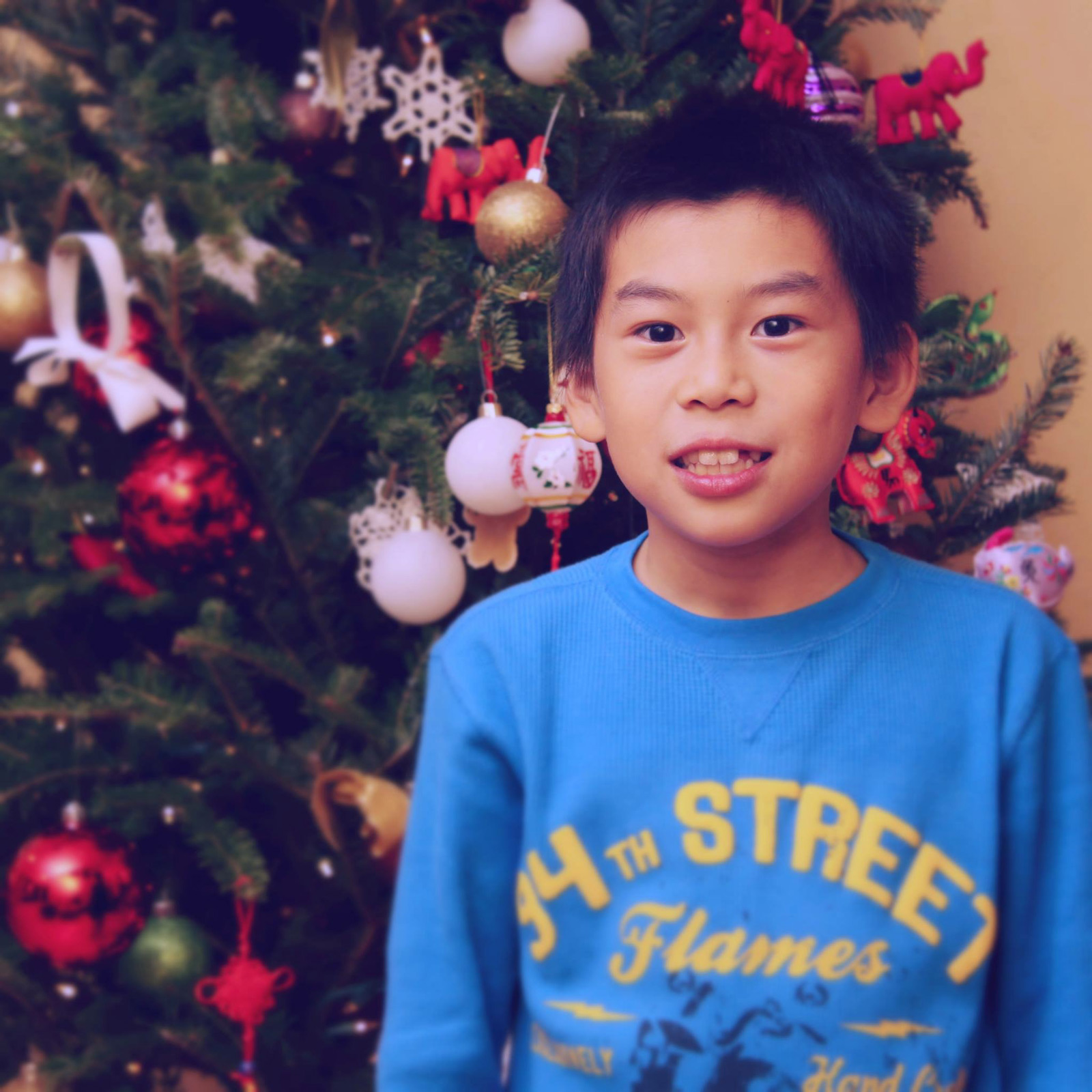 off-label use of Keytruda in Cincinnati Children's Hospital on October 14th. He showed no major side effects from this drug and his tumors in his neck shrank significantly after the second injection. Scans showed all other tumors in his abdomen, chest, and pelvis were stable.
Joey's family had so much hope as the oncologists believed that this immunotherapy might save him.
Joey started radiation to target tumors in his neck at the end of October 2014. However, his tiny body was too exhausted to fight. Joey lost a lot of weight and his abdomen kept retaining fluid.
On November 24, 2014, Joey slipped into a coma and was sent back to Shands by medical flight. Joey passed away two days later.
Joey is not with us anymore, but the fight is not over.
His family started a non-profit organization, Joey's Wings, in honor of him.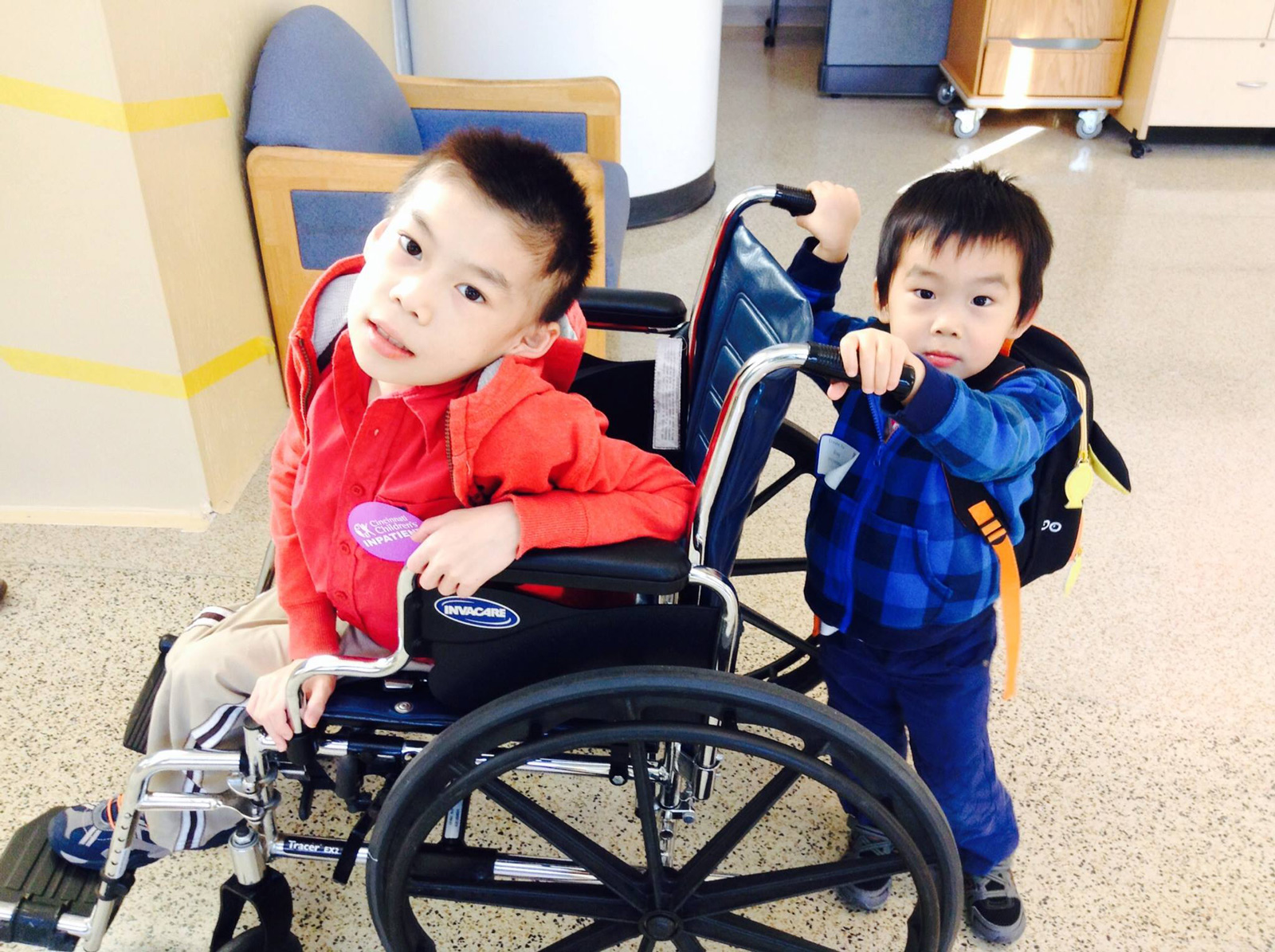 Joey's Wings is devoted to promote support, advocacy, and education for parents and fund research into kidney cancers that afflict children and young adults.
Researchers and oncologists continue to study Joey's tumors, which are now growing in mice. Joey's parents donated Joey's corneas to a non-profit eye bank, which successfully matched two adults who can see the wonderful world with Joey's legacy.
This is the song of Joey's heartbeat that was recorded in his last month of life. His spirit is as strong as his heart beat.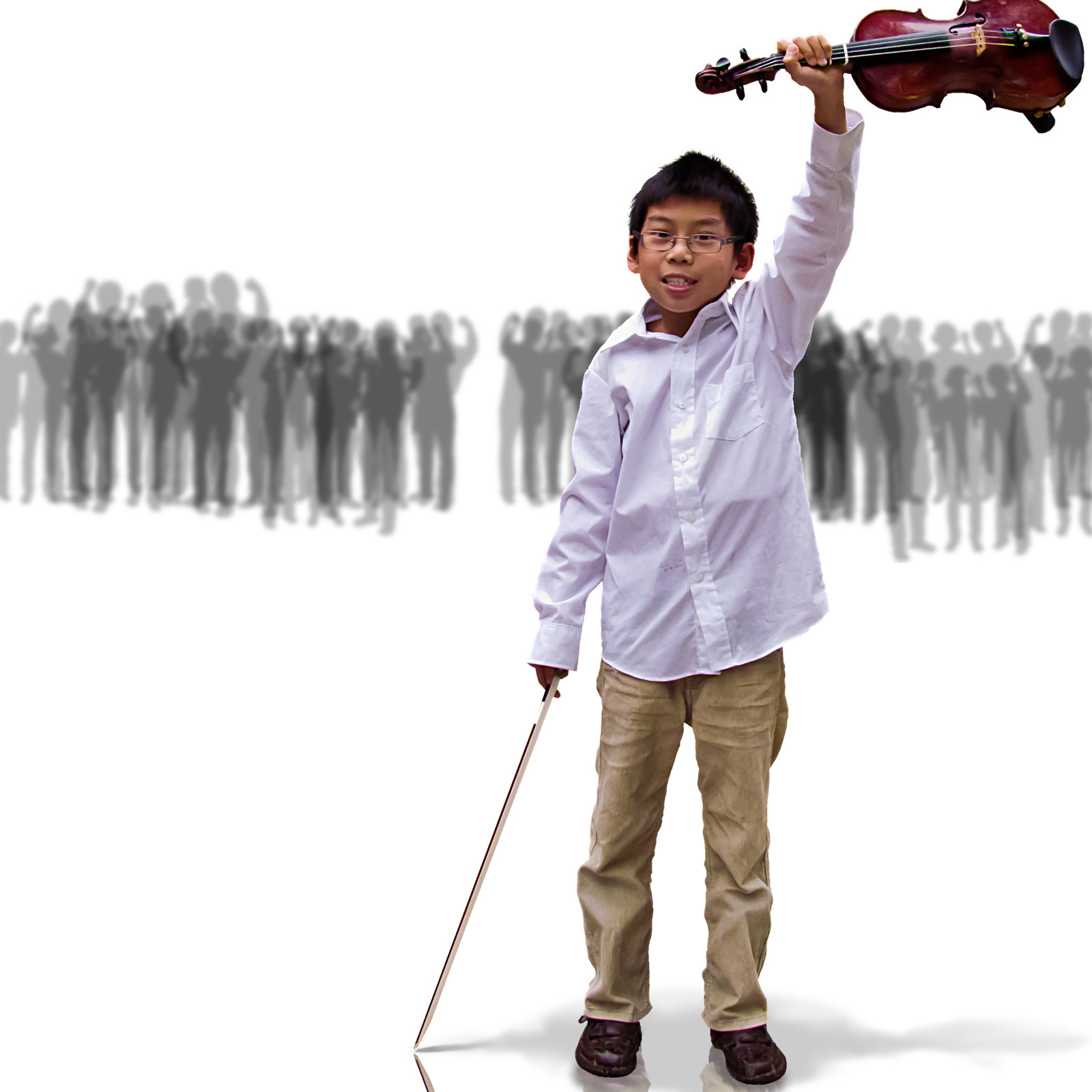 "I chose the song "Hit it" as my theme song because it's upbeat and energized. It makes me feel like nothing can stop me. It makes me feel like I want."