Violin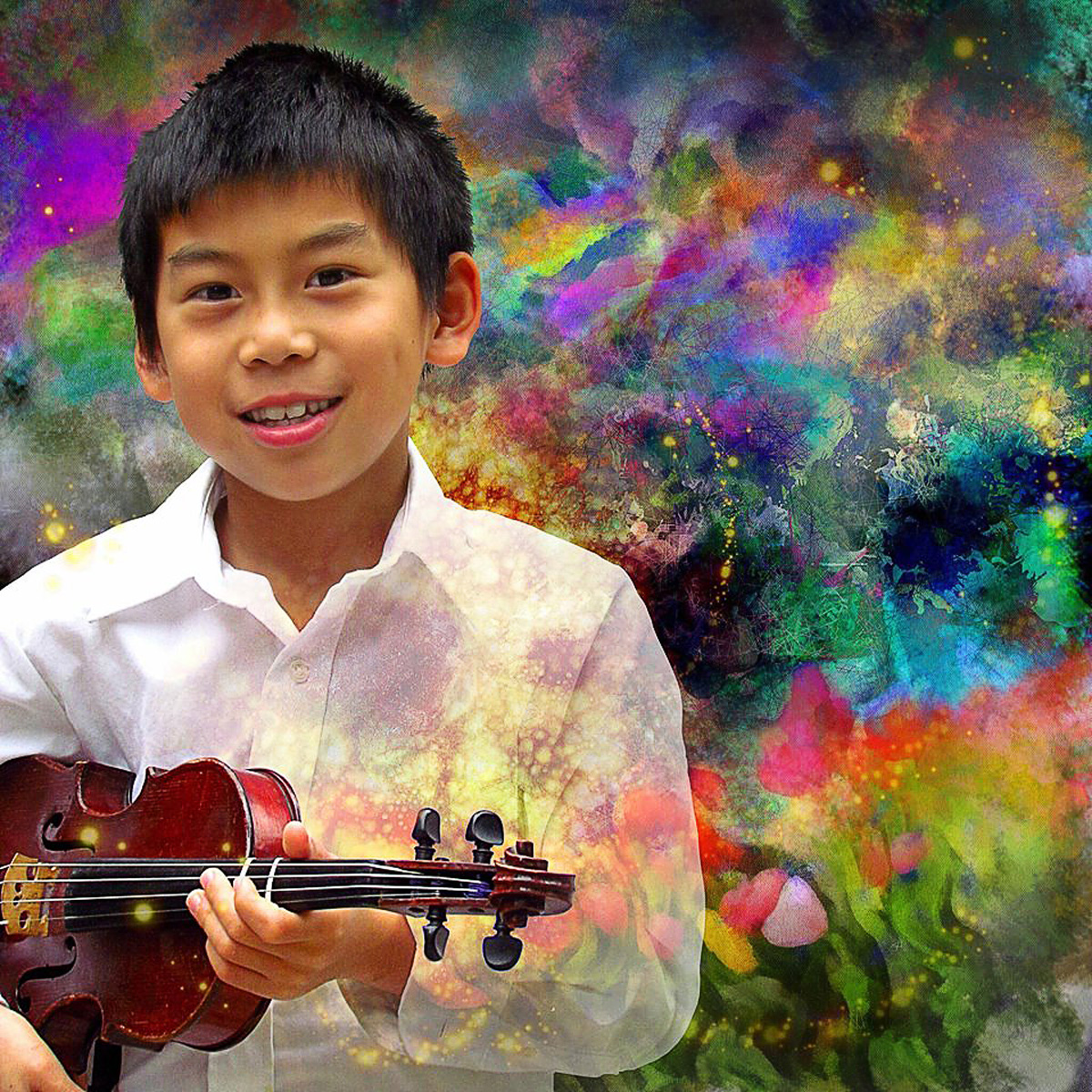 Joey started to play violin when he was six. He fell in love with this instrument immediately when he went to his first private lesson. Joey was a huge fan of Jun Sung Ahn, the violinist from Northwestern University.
He followed Ahn's youtube channel of violin covers of popular songs. Joey played many Ahn's versions of songs in his violin recital, like "Canon Rock". Joey was also a fan of the Piano Guys. Their version of "Let It Go" inspired Joey to play it wherever he was with a violin. Joey was the youngest member of Alachua County Youth Orchestra. In his last days of treatment, he continued three-hour long practice with the orchestra every Sunday, with his pain pills in the violin case. This is Joey playing at the scout's Christmas Caroling in senior community, two days before his IV chemo in December 2013.
Origami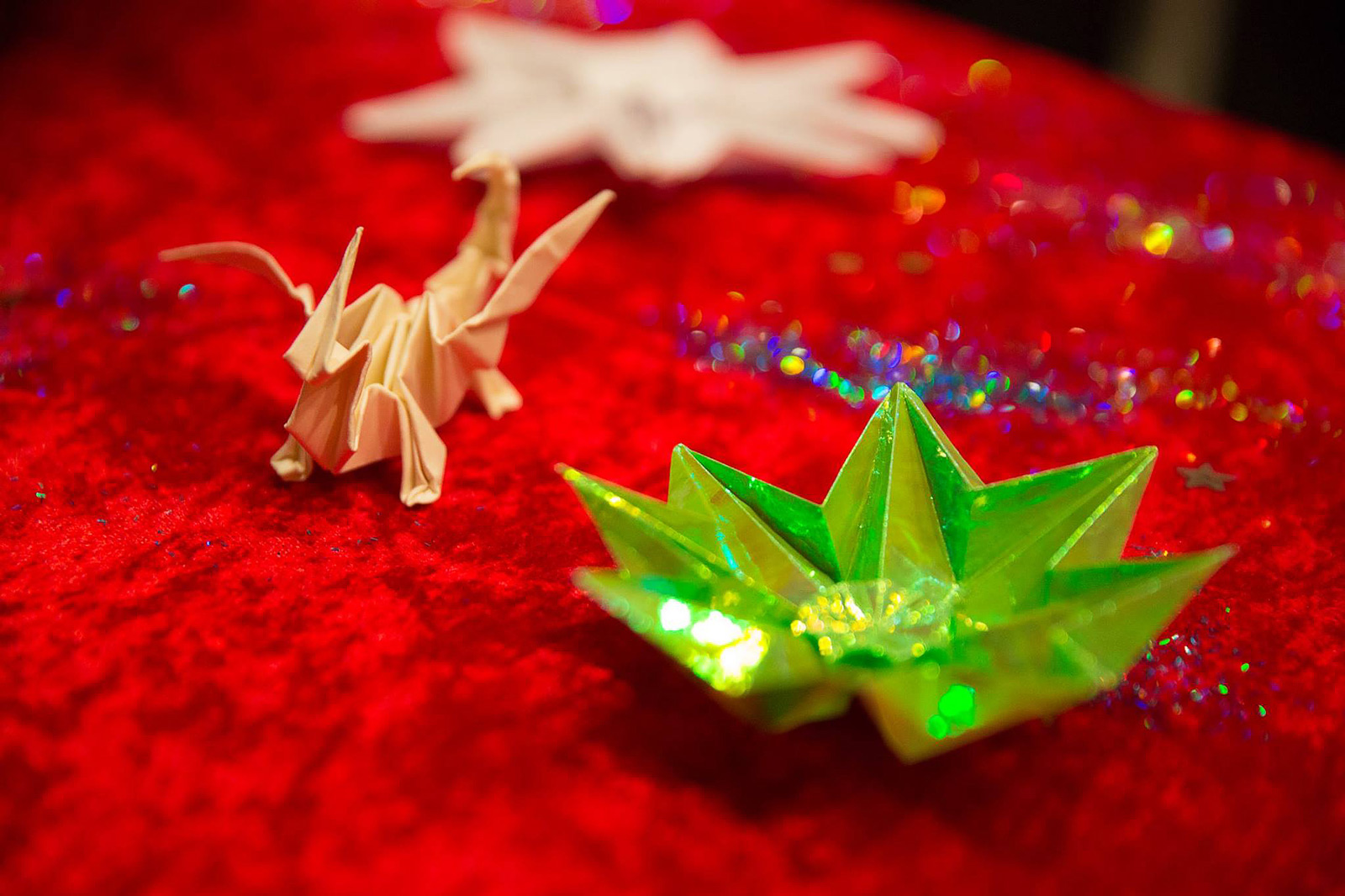 Joey started to do origami when he was little and became really good since second grade. He could sit down for hours doing it by following youtube. He dreamed one day he could be as good as Jeremy Shafer, the professional origamist from California. He bought all the books of Jeremy and called every Wednesday his origami day, on which Jeremy updates his channel. On March 2, 2014, Jeremy flew from California to Gainesville, FL, giving Joey a big surprise origami birthday party, which Joey and his family would never forget.
Painting
Joey loved to paint. Bright colors were always his choice. He loved to draw animals and birds. Joey drew his first dragon (a Chinese dragon) at the age of eight. His last painting is also a dragon. He drew the whole picture with his head lying on his arm on the desk because of the pain in his tummy.
This was his last picture, a unfinished dragon before he was hospitalized.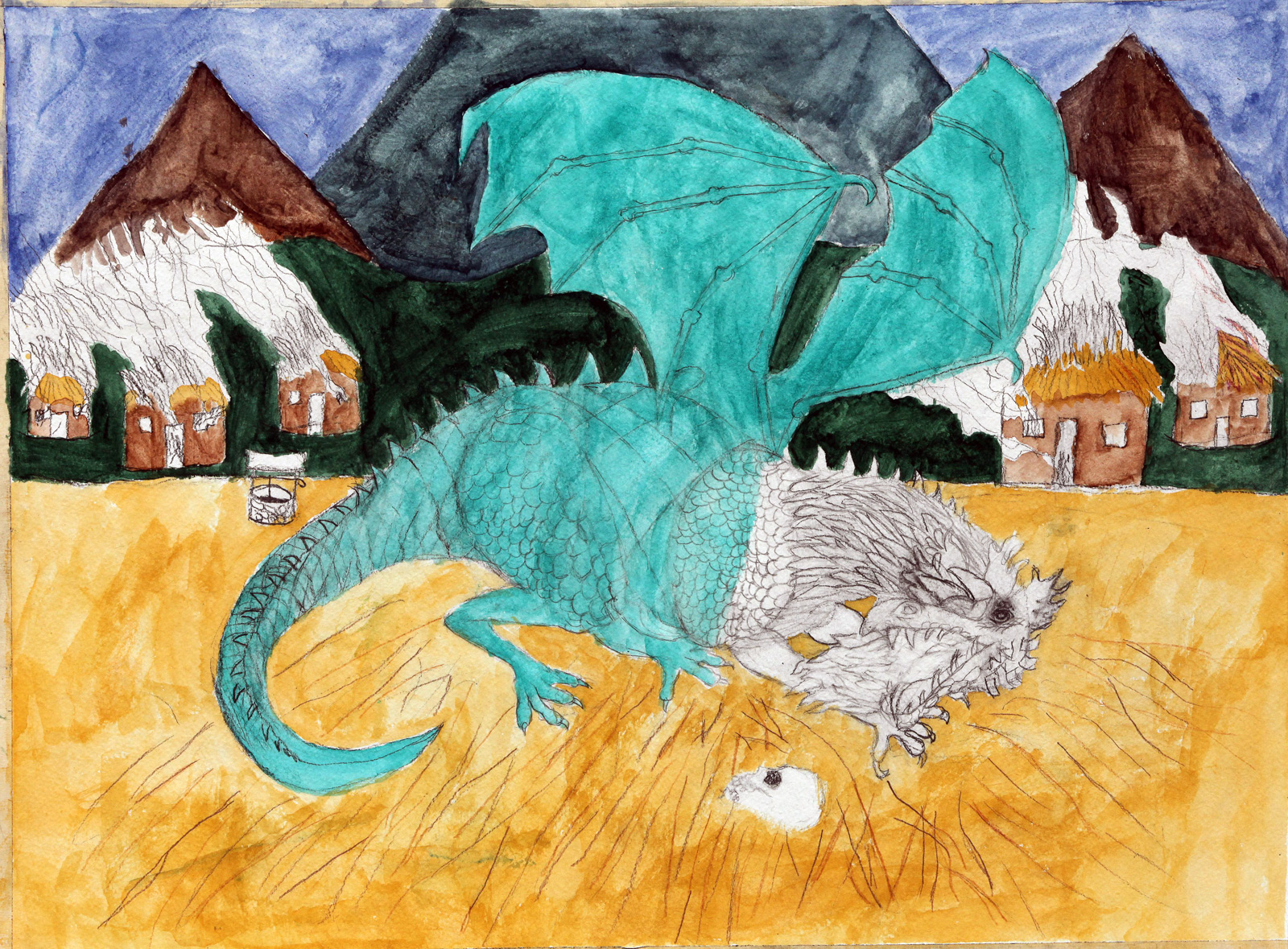 "If the dragon were to represent the contributions made to the world by Joey's life, then he created the dragon and took it as far as he could…and what's left is yet to be slayed through the future research which you are finding ways to fund. The dragon was never Joey's to finish; it belongs to the world. A life fulfilled is not determined by a number of years, but rather by the completion of its purpose. And he did that through you!"
– From someone who loves Joey's art