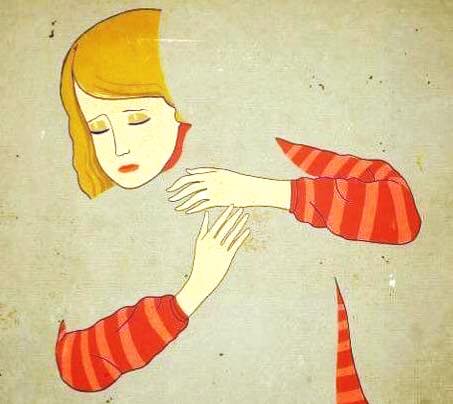 It rained on Thanksgiving. It never rained in San Diego, but it did this time, on a Thanksgiving night. I didn't want to fall asleep, listening to the rain hitting on the roof, softly. I was afraid if I fall sleep, the rain would be gone and it won't rain for a long time. I miss the rain in Florida.
It's been 4 years. 4 years, and the fifth Thanksgiving without Joey. The passage of time often seems the only remedy for grief, but time didn't help me. It still feels like yesterday. This year is the first time the anniversary doesn't fall in the Thanksgiving week. It's on Monday, a work day. So I decided not to go anywhere this Thanksgiving week, just stayed home and cried. If I could pour all my tears out this week, maybe I could go to work tomorrow with dry eyes.
My bible study group has been reading Max Lucado's Life Lessons from 1 Corinthians since Fall. Next week we will study the section of Paul's letter, widely known as the "love chapter". "It always protects, always trusts, always hopes, always perseveres. Love never fails." (1 Corinthians 13:7-8) As I read this beautiful tribute to God's love, my heart ached.
I have unconditional love for my child, but it didn't protect him. When he is gone, so is the hope. He trusted us, but we failed to save him. He showed remarkable endurance throughout the journey, but we, together, still can't win this battle. Love never fails? I have so much love built up in my heart. It's accumulated day by day. I want to pour my whole heart out and love him, but this love can't find an outlet. This love has nowhere to go. This love has no destination. How could I possibly define "love never fails"?
Saw this picture the other day on facebook: hugging an invisible child. It says how I feel during holidays, or I should say how I feel everyday. As a parent, you gave birth to a life as a promise to the future. Now the promise is gone, you must make a new commitment to living. How can you live with the excruciating pain, numbness and a permanent hole in your heart?
It was still raining. I enjoyed the sound of the rain on the window, the wall and roof. It's soothing and peaceful, like someone is whispering.
"What will I do with all my love for you, Joey?"
"Just love me and live on, mom." I heard him. I heard him in the rain.
oh my child, I loved him for his 10 years on earth and that love which is truly unconditional survives even in the face of death. I will carry this child for the rest of my life. I can't find the destination of this love after death. So I have to make it a journey, a journey without destination. This love exists beyond our physical being. It moves, it twists, it hobbles, it stumbles, it turns…and it moves again. I will continue this journey with his legacy. I look for him in others. He lives on his friends who show this world with their compassion, kindness and determination. He lives on children like him, battling the odds. He lives on those survive the disease and continue to fight. My child is my new commitment to living.
As I survive another holiday, I am lifted by his words: "Just love me and live on, mom."
I miss you so much.
2018 Thanksgiving