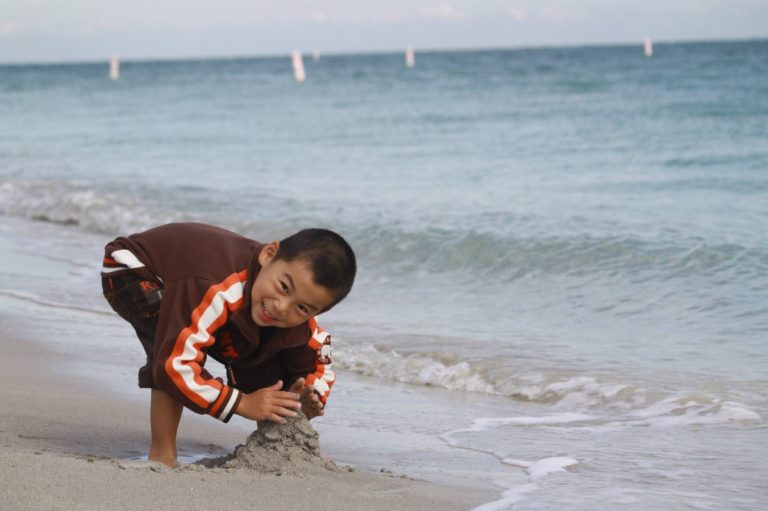 I have always been drawn to the ocean. All the cities we have lived so far, there is ocean within two hours of drive. It's endless. It's calm. It's relaxing. It's full. It's magnificent. It's wild. It's shimmering. It's mysterious. Ocean is beautiful.
Ever since his footprints in the sand are gone, ocean weeps. It's empty. It's harsh. It's moody. It's frightening. It's unfaithful. It's murky. It's wild. It's cold. Ocean is heavy.
The ocean, with Joey's reflection, was colorful. Silver at dawn, green at noon, gold at dusk and dark blue in the evening. His ocean has rays of sunlight touching down everywhere. But mine, without his reflection, laughter, boogie board, and the shadow of kite, is boundlessly dark. My ocean is confused and angry.
I only see a stormy ocean a couple of times. I see myself in it. The struggle is so real. The more I stare at it, the more I want to be swallowed, so to end the broken heart.
But I won't give up the beauty of it. I can do this. I can start over. I can live, not just survive. I will try not to be so lonely as long as I have stars to look at and families and friends to love.
There is one thing I do love more about ocean. Heaven seems a little closer at the beach. I raise my hand to feel the breeze, almost touching the clouds. My soul and spirit fly. I hear the whispering of his name in my ears: may the sunshine dry your tears, the beautiful waves calm the restless soul and the worries drift away.
As the ocean has no end, so does our memories of you, deeper than the ocean.
I miss you so much, the boy who loved to run, build sand castles, and boogie board at the beach.