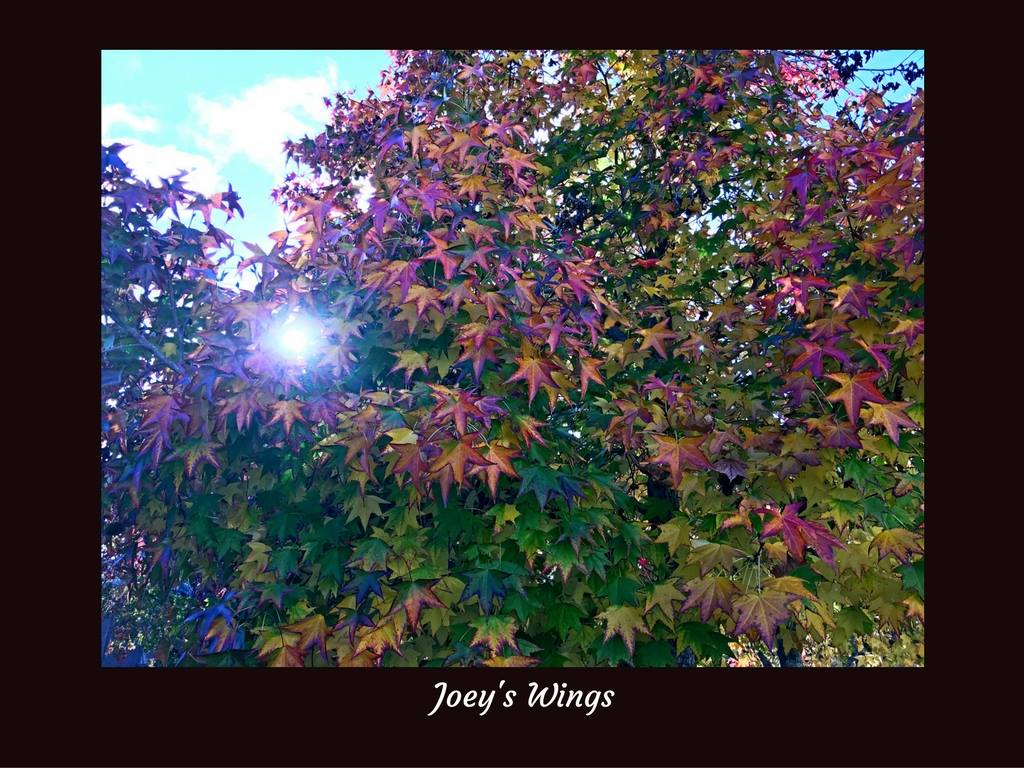 Every day driving in and out in a hurry in the neighborhood, I never actually stop and see the colors of falling leaves. I take a walk today, with the leaves crunching under my feet.
I look up and the death is all around.
The dryness, decay, loss, disorder, chaos, faded hope…In every change, in every falling leaf, I see pain. The leaves are souls begging to stop changing colors, begging to take a break, and begging not to fall. A leaf floats gently through the air. What it is like to detach in death from the tree? Is it simply feel lighter as if the energy is somewhere else?
I'm lost in this sadness.
I keep walking and see this tree. I am stunned.
Each leaf looks different, but each has multiple colors: green, yellow, orange, brown, red and even blue. You can see as if the change is happening right in front of your eyes. Then I see the sunlight. Yes, the light. The light is shining through the leaves, making them more luminous and colorful.
Tears roll down my face. How can the death be so beautiful?
The dead leaves gathered at the foot will turn into compost and provide energy for the tree. The life of the leaves can not return, yet the energy is in eternity.
Is human death and grief the the compose for human life?
Suddenly, I see more than the death. I see possibilities. I see life. There is no beauty in the death of a child taken by cancer. There is complete brokenness and endless pain. But the journey doesn't end there and the legacy of the child lives on. He still lives in the souls of those who are left behind. And this is joy and life that comes from death.
I wipe my tears and I see the divine colors of compassion, kindness, mercy and justice shine on through.