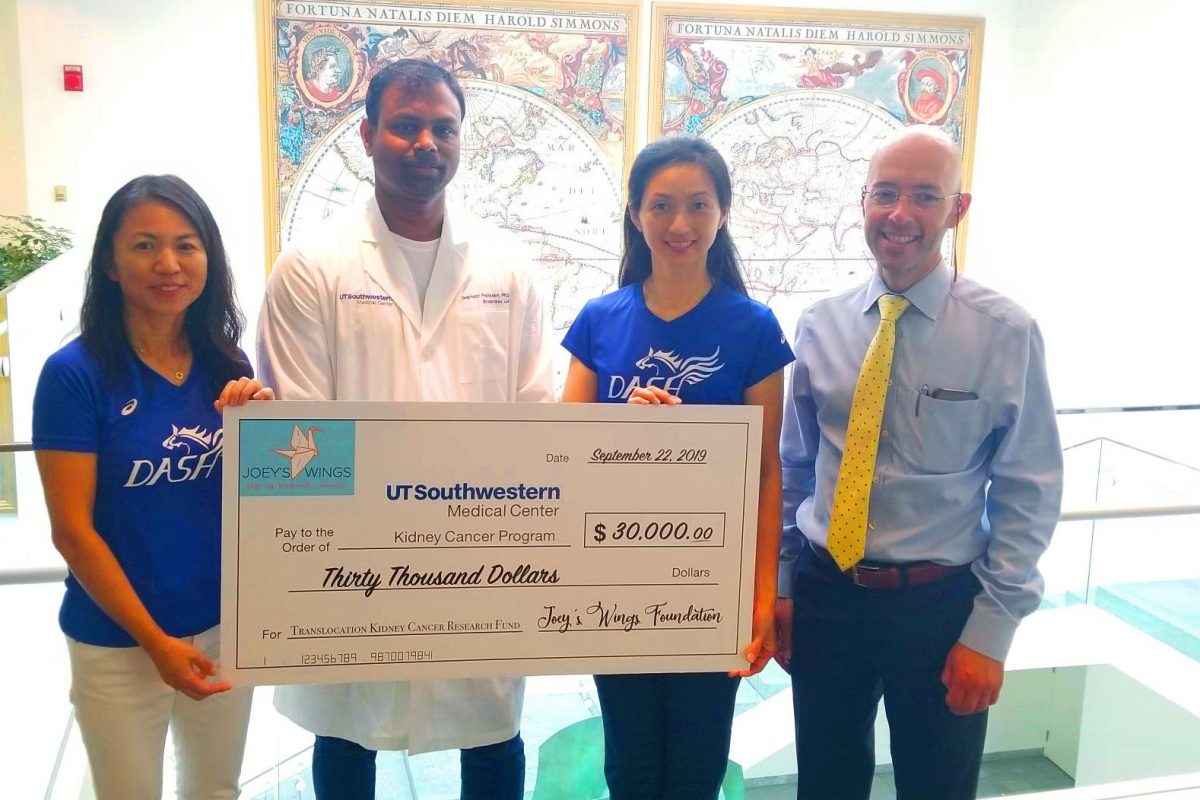 Joey's Wings is proud to present a $30,000 check to UT Southwestern Medical Center Kidney Cancer Program for research on translocation renal cell carcinoma, a rare and aggressive kidney cancer affecting children and adolescents that is currently without treatment options.
UT Southwestern Kidney Cancer Program has developed a consistent mouse model – often the most challenging, time-consuming part of research, enabling us to better understand the genetics of this disease as we work toward treatment discoveries. We can't achieve this without your support and generous donation!
Thank you, Team Joey!