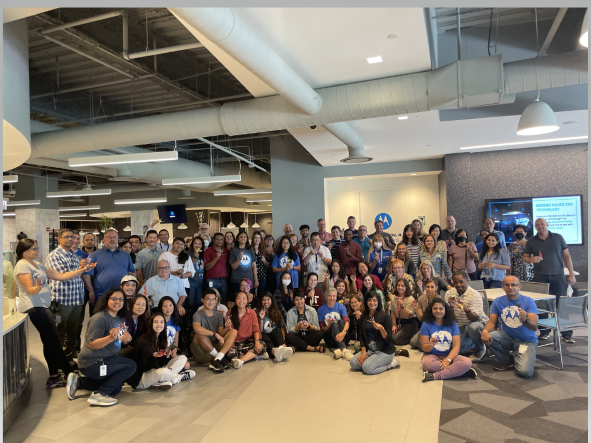 On September 15th, 2022, around 150 Motorolans from Schaumburg & Chicago, IL and Temecula, CA folded 800 origami cranes to honor childhood cancer awareness month. All these cranes will be used in our gift boxes and DIY boxes delivered to C.S. Mott Children's Hospital. Motorola matches this folding event with a grant to fund Joey's Wings' financial assistance program for pediatric cancer families!
Thank you, Motorola Solutions Foundation & Motorola Solutions! What a meaningful way to celebrate Motorola's globalmonthsofservice2022! Joey's Wings is honored to partner with Motorola Asian and Pacific Islander (MAPI) business council to make this folding events at three locations happen! We are very impressed by the professionalism and passion of the MAPI business council to make a difference for the community!
Thank you, Motorolans!