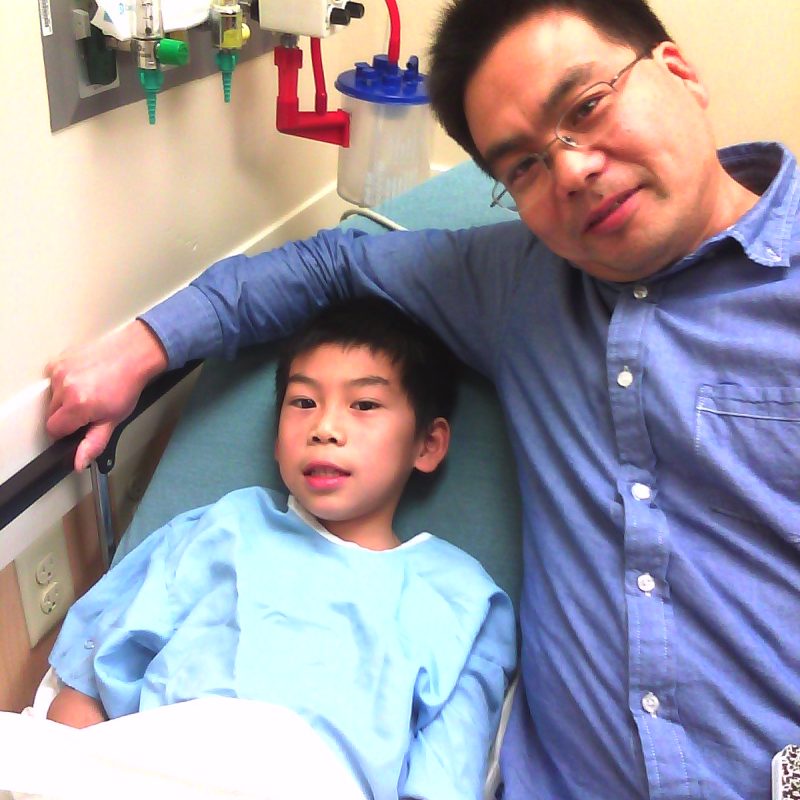 Mother's Day is always tough for me, and Father's Day is even tougher. Each year is a little different, but when there's profound loss, it's painful. Because not only I suffer, but I see my husband suffer, suffer quietly.
When my social media feeds is flooded with picture of friends and their husbands, fathers, children, their children's crafts, cakes, I feel truly happy for them. Other people's happiness never turns me into bitterness, although I can't find my own.
What succumbs to my deep darker feelings — simmering anger, self-pity and depression, especially on Father's Day, is
the loss of dream.
Every time when I look through Joey's stuff, I feel his energy, humor and passion to live. On Mother's Day, he made me origami flowers or drew a picture. On Father's Day, he wrote card to Luke:
"I want to grow up to be a super dad, just like you."
These words are killing me.
These words make his absence more vivid and harsh to me than ever before.
These words make my heart crumpled up, stomped on, mangled, ripped and torn into pieces.
Losing Joey was more than losing a piece of me. What hits me on this Father's Day in the most traumatizing and profound way is losing the years of dream he had looked forward to. When a young child dies, the dream dies with them: the graduation, the college, the marriage, being a dad – that's lost too.
My heart is damaged today and I can imagine it throbs in pain far more for Luke and every bereaved father grieving in silence like him. In this agonizing journey, I have met many other strongest and most admirable men out there still fighting for their children's lost dream. Hang in there, dads. No matter how long you have been a dad, you are your child's dad forever. You are your child's hero and protector. What happened to your child is not ok. But it is okay that you were and are unable to fix what has already happened.
David drew many things to Luke today: a superhero, a poem, and a drawing of tiger and cub. Just as I struggle with seeing the words "Happy Mother's Day", Luke struggles with the words "Happy Father's Day." Because seeing that statement gnaws at the wound that never completely heals. But he always embraces David's every bit of effort. I could see some happiness of him coming from the gift of being our boys' dad – that's probably the best thing I could have on a Father's Day.
Today, love and strength to many grieving fathers who lost a child to cancer: the strength it took to walk beside your child through their treatment and their passing, is nothing compared to the strength it takes to get up and face a lifetime of days without them.
6/21/20