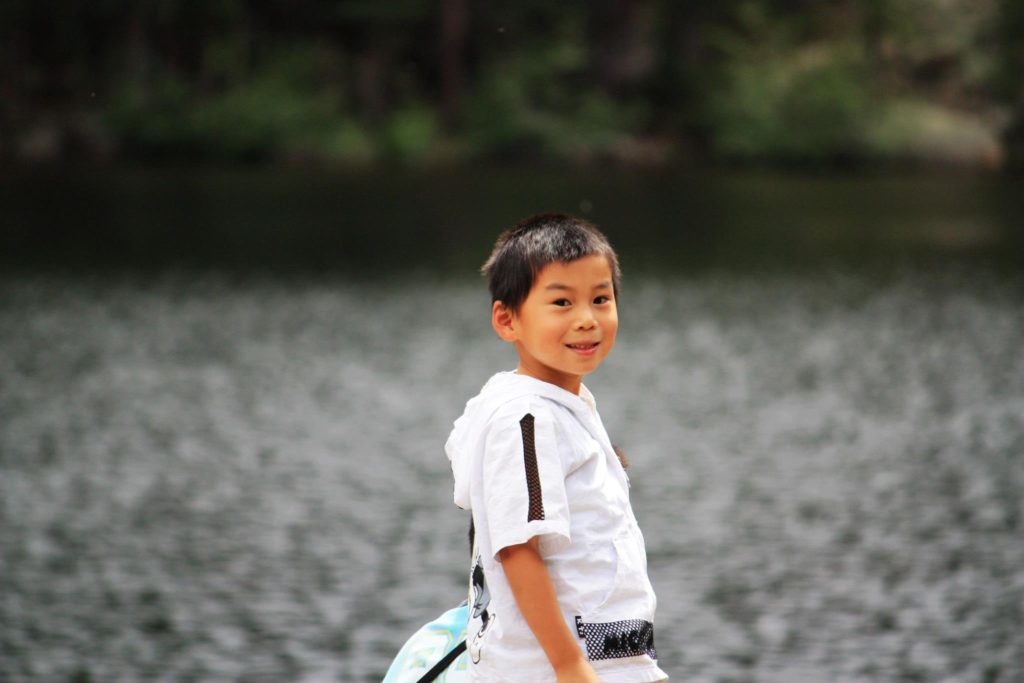 Woke up from the dream, with teary eyes.
I dreamed about Joey, the third time in two years. Only the third times. I don't understand. How could you think of someone every day, every minute, every second, but he only appears in dream 3 times in the long painful two years? He was so healthy in the dream. There was no needle, no chemo, no pills, no cancer. He was perfect.
But I opened my eyes and he was gone. I panicked and lifted my hand, trying to grab him back toward me. I hated it I woke up. I hated it I am back to the reality. I burst out crying. David ran to the bed from the next room and asked, "What's wrong, mom?" I hugged him so tight, just as I hugged Joey in my dream.
Now I try to remember what he looked like, what he was doing and what he said to me. He looked younger than 10. He didn't say anything to me. He carried a backpack. He hurried to somewhere. He was real.
How could a dream and the reality so close? It's so close that I am exactly the same, either in dream or reality, standing, wondering, fearing, crying, pleading, falling apart, and dying. The best thing is that fleeting moment when I don't know the difference, the difference between reality and fantasy. My entire soul believed that he is back.
I wish I could be hypnotized. I wish there was a magic wand putting him in my dream, so I could touch his skin and hug him. I wish he could tell me how he is doing without me. I wish I could be forever in dreams.
But I can't. I can't do any of these. I am hopeless. I cry out to my Lord. I plead for mercy. And I will keep on pleading day by day. I pour out my pains before him and ask him. Please, can Heaven have visiting hours? If I can't have an hour, 10 minutes is ok. No, 5 is fine. I just want to touch and smell him.
"For everything there is a season, and a time for every matter under heaven: a time to be born, and a time to die; a time to plant, and a time to pluck up what is planted; a time to kill, and a time to heal; a time to break down, and a time to build up; a time to weep, and a time to laugh; a time to mourn, and a time to dance; a time to cast away stones, and a time to gather stones together; a time to embrace, and a time to refrain from embracing; a time to seek, and a time to lose; a time to keep, and a time to cast away; a time to tear, and a time to sew; a time to keep silence, and a time to speak; a time to love, and a time to hate; a time for war, and a time for peace." (Ecclesiastes 3:1-8)
In the end, it's not the years in life. It's the life in years. There is grace to be found even in death.