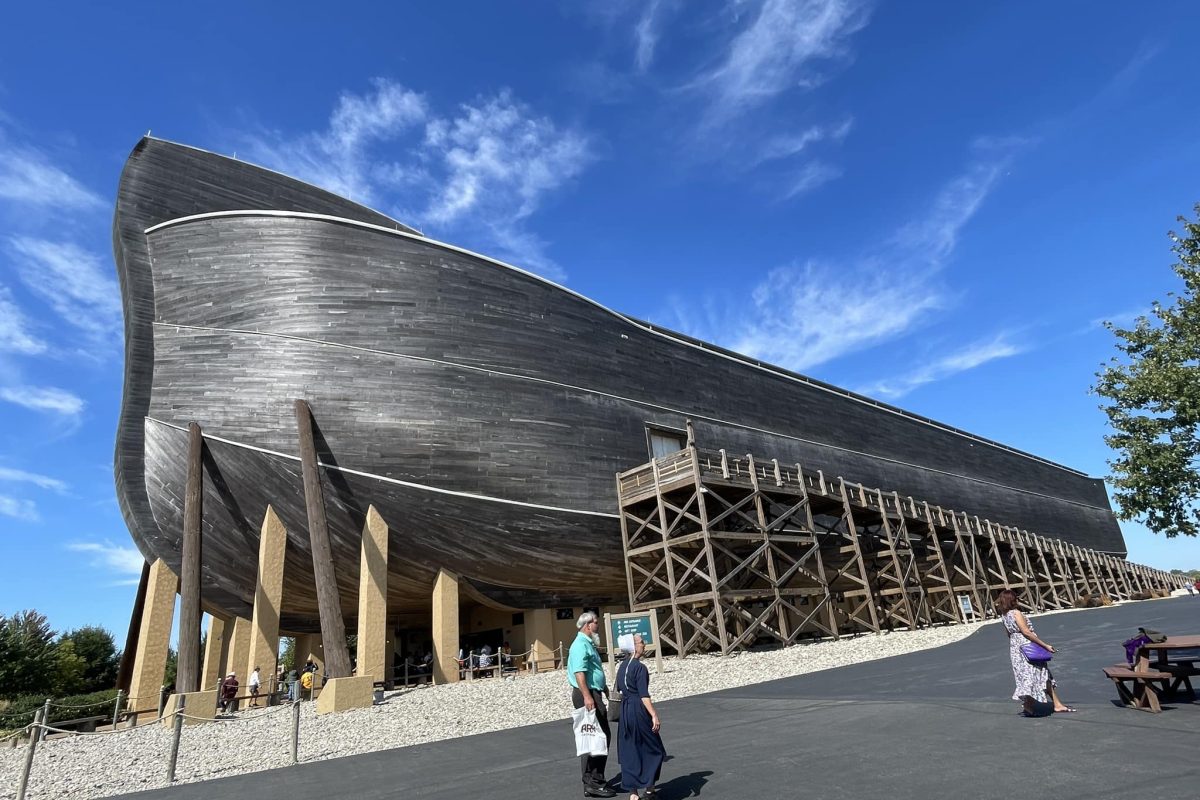 Last two days of conference was a dream come true. Words can't describe how grateful I am for the planning committee who brought such a significant and impactful meeting, a milestone for tRCC research.

Revisiting Cincinnati after almost 10 years inevitably brought back the painful memories. Two surgeries, radiation, target therapies, immunotherapy… Families who suffer great loss need to hold on to happy memories, memories that remind, that comfort, that honor. But those horrifying images of treatment and death intruded my brain and relived. Without knowing it, the agonizing images threw me into bitterness. Again, they shattered my beliefs about the world and the expectations about how life should unfold. There is nothing more tragic than not only losing a child but losing the abilities to maintain the positive memories with him.

During Joey's treatment at Cincinnati, we heard about the construction of Ark Encounter, the replica of a full-size Noah's Ark. He was fighting so hard for a day he could visit the Ark, the symbol of God's salvation and rebuild of life. Joey died in November 2014 and the Ark was open to the public in July, 2016.

On the last day at Cincinnati, I visited the Ark Encounter. When the massive Ark appeared in front of my eyes under the blue sky, I couldn't hold the tears. Tears that l had been holding hard in the last two days, tears of excruciating pain that I failed to bring Joey here, and tears of joy over the accomplishments of the inaugural tRCC conference. I found myself sitting on the grass weeping.

I wiped my tears and walked into this 3-deck ship. Spanning 510 feet long, 85 feet wide, and 51 feet high, the Ark is filled with stunning exhibits. With the sound effects of various animals and the dimmed lights, Noah's life unfolded.

When I am flooded with the resentment and bitterness toward cancer, it's hard to see God's purpose and see death as the consequence of our sin. I need to see the Ark today, which reminds me of a compassionate and forgiving God. Even though He knows the flood didn't fix the humanity, God promised not to destroy the earth again. Instead, He sent his only son. Through Jesus, we are forgiven for our sins. One day at a time and one step at a time, we are sealed with holy spirit and become more like Christ.

Stepping out of the Ark, I walked through a high gate of rainbow, which reminds me we are all equally loved and cherished by our Father in heaven. Noah found grace in the eyes of the LORD and was saved for good works. But we are saved by grace. We do not do good works in order to be saved. We do them because we have been saved.

I miss you so much, my child, in the city you fought, suffered and faded away. I am so sorry l couldn't bring you with me in the Ark. But I will live life to the fullest in your legacy, till the date we meet.