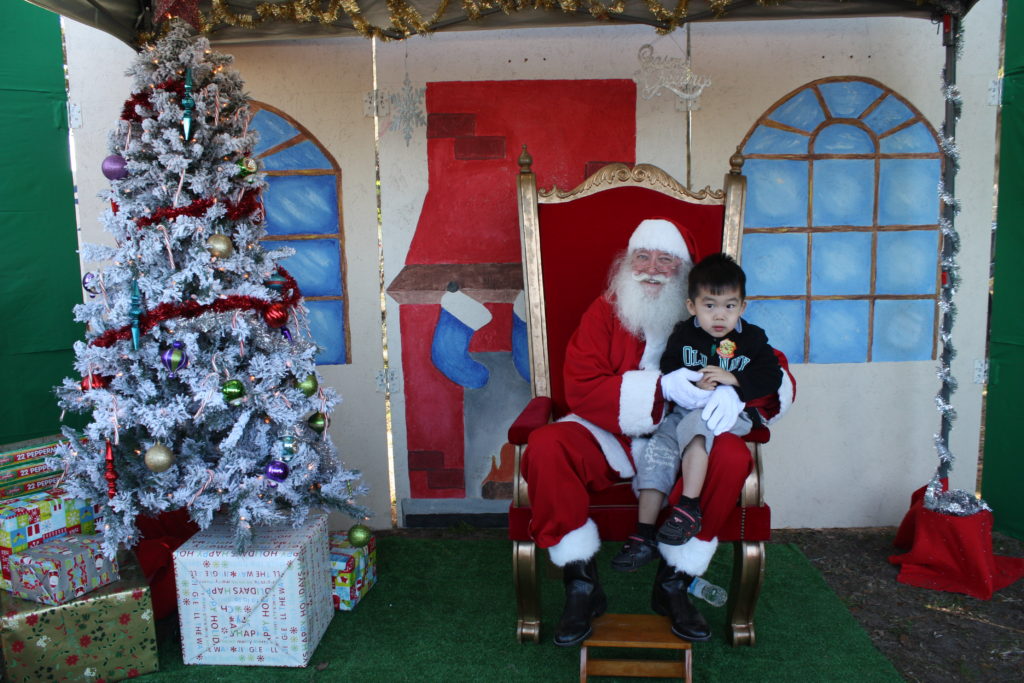 Dear Joey,
            I bring David to see Santa today. He is so excited to see Santa coming in the helicopter and here is their picture. But something is wrong with this picture, very wrong. You see, you are supposed to be on the other side of Santa. But you are not. How can I have Christmas without you?
            When your little brother asked me on the first day when you were not at home, "Where is Joey?" I told him you grew wings and are with Jesus. So now every time I cry, he comes over and says, "Mommy, Joey is with Jesus." He knows exactly what the tears are for. Today he told Santa he wants castle and he asked me, "Mommy, what do you want from Santa?" "I want Joey back." I said. David smiled, "then Mommy, you will be happy."
            Every day, I sit by your desk and look through the stuff in your drawers. Today I found the wallet you made out of duct tape. In the wallet, there are 40 dollars and a toys wish list of Christmas 2014. You even wrote the price. They are not cheap toys so you saved the money. Remember mommy promised you if you agree to do the radiation, I would buy you the top 2 toys in 2014. You are so brave. You did the radiation even though he hated it so much. Why? Why you never get a chance to play those toys?
            This will be the first Christmas without you. The pain of your absence pierces my heart, body and even my soul. This is also your first Christmas with our mighty God. Tell him what you want for Christmas and please tell Jesus to listen to my prayers.
            Good night, dear Joey. All I want for Christmas is you coming back.
            Good night, dear Joey and see you soon.
Mommy
12/13/14