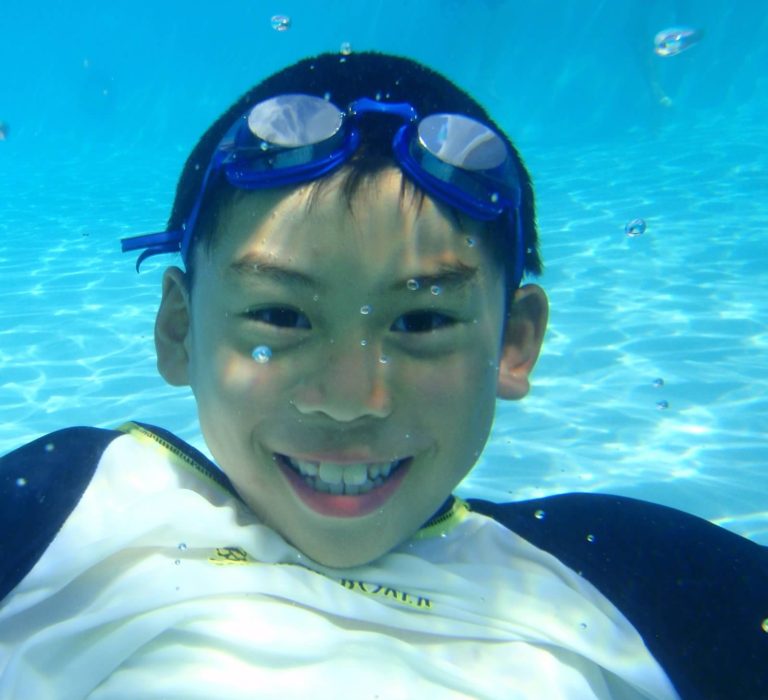 Dear Joey,
I'm holding this card and pin, and crying at the door when the postman handed me the box. I have been waiting for this for two months. Today they finally arrived.
Dear Joey, please don't be mad at mommy that I never discuss this with you. I never had a chance. All the doctors told me nothing from your body can be donated because of the spread of the cancer. But they were wrong. See, doctors don't know everything. Your eyes, your precious eyes, your beautiful eyes, your curious eyes, your eyes that I had thought don't have a chance to see this wonderful world, now stay. They stay with me in this earthly world.
Only 6 hours after you left me, this non-profit eye bank called mommy. I was shocked and grateful that they called. Mommy couldn't make the decision at the midnight. So on the morning of Thanksgiving, I was calling everyone, the oncologist, the researcher, hospital administration, and the funeral home. I had to make the quick decision because your eyes need to be out right away. Mommy totally forgot that day was Thanksgiving. So when everyone else was hugging family and friends, they went in and took your corneas. Oh Joey, did it hurt? did it hurt? This was all the thing mommy could think of that day. Please, Joey, please forgive mommy if it hurt.
A child's corneas are precious. They found the match immediately. oh Joey, now your corneas are in two different adults, two persons in this world. They could see this world that you can't see because of you! They could see their loved ones because of you. They could explore the wonders of this world because of you. They could appreciate more because of you! And one day when they would leave the world and join you, they will donate your corneas again. Your eyes will stay in this world, benefiting more people than mommy could ever think of!
Dear Joey, mommy had thought I'm the loneliest person in the world. Now I'm not lonely anymore. People say eyes are the light of the spirit. Not only your spirit is with me in my heart, the light of your spirit are here with me! I asked daddy if I could contact the receipients and see them. I want to see you, Joey. I want to look at their eyes and tell them how much I miss you. Just one look is enough that I would never bother them again. But daddy said we don't want to give them pressure. So dear Joey, mommy decided not to find them. Mommy believe one day when we go traveling, we will pass each other and see them. One day, mommy will know that is you. When that day comes, you will turn around and call me, "Mommy, it is me! I'm Joey! I'm here! I'm right here!"
Oh Joey, now I understand why all this happened on Thanksgiving Day. I'm thankful God chose me and daddy as your parents. I'm thankful God works magically to decide that part of your body stay. I'm thankful I could be your mother for 10 years. I'm thankful for all the joys, hopes, and tears you shared with me.
Dear Joey, how I miss you. When I miss you, I think of your eyes. Your precious, beautiful, curious eyes. And they are with me.
Mommy
1/30/2015